Great Smoky Mountains NP Meet Up - Sept 2
MEET UP GREAT SMOKY MOUNTAINS. Join the @notsojrrangers this Saturday, Sept 2nd  as they host our first NP Geek meet up in Great Smoky Mountains NP.

DETAILS:
Meet at Clingman's Dome parking area at 4 pm for a hike to Andrew's Bald. Approximately a 4 mile round trip. The aim is to get back at 7 for the sunset. So join @notsojrrangers at 4 for the hike or at 7 for the sunset.
Any questions, DM @notsojrrangers on Instagram.

It should be a great time and thanks to @notsojrrangers for hosting this event.
---
Also in News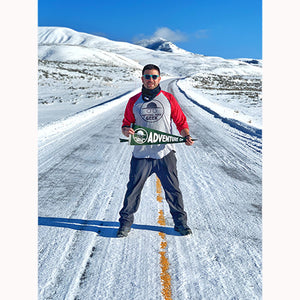 Chris Rief, Our Newest NP Geek Ambassador.