New Year, New National Park Geek Ambassador! Meet Evan Wexler.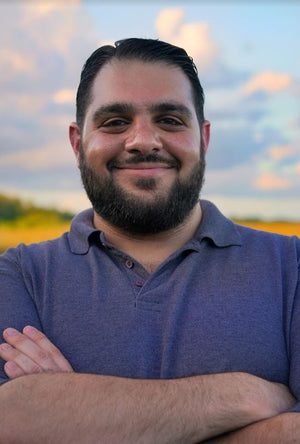 Today, he is a teacher and a photographer, but at the ripe old age of three, Evan Wexler made his first visit to his "backyard", Everglades National Park, and his life was never quite the same. 
Captivated by the wildlife, early visits to Everglades' Shark Valley proved to be the first of many experiences that would come to define Evan's appreciation of our National Park Service.  
Despite being introduced to the third largest National Park in the lower 48, Evan actually considers his most important formative experiences in the National Park Service to be in the historical National Park units that grace the East Coast of the United States and preserve the story of the early American Republic and the Civil War. Born into a family of teachers, every summer meant a trip to somewhere where history was real and could be made tangible through experiences. These experiences eventually evolved into a career in history as Evan went on to get both his undergraduate and graduate degrees in American History and currently teaches history in public school. Visits to Castillo de San Marcos, Independence Hall, Ellis Island, (where the Wexler family's ancestors passed through on their journey to America to become citizens) and Gettysburg all compounded Evan's love and understanding for how history must be preserved and told from diverse and open perspectives.
While this journey in appreciating the National Park Service through history is probably atypical to most, Evan does have the "typical" experiences in the "big" natural National Parks, too; he often jokes that a 2016 first trip to Yellowstone reorganized his DNA, and that statement rings true for anyone who has ever stood in the shadow of Wyoming's mountains and seen their first heard of bison making their way into a lush valley, filled with acrid steam and colorful landforms. Evan's favorite National Parks include Acadia, Glacier, Yellowstone, Sequoia, and Joshua Tree…. And whatever National Park he's planning on being in and photographing next.
With his photography, Evan seeks to capture his deep and abiding love for the history and wilderness that the National Park Service conserves. Evan's work has been featured by the Department of the Interior in their internal publications and by the Friends of the Everglades organization in South Florida. Evan is deeply excited to join the National Park Geek team and help spread his love for 'Our Best Idea' to others. 
---
Also in News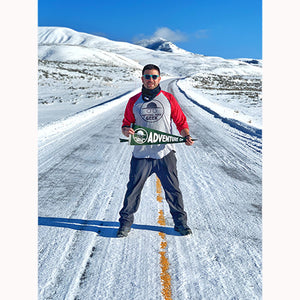 Chris Rief, Our Newest NP Geek Ambassador.