Giving Tuesday and All Year Long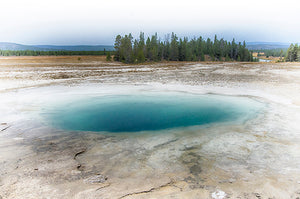 For us #GivingTuesday is a year round event. We love supporting our park partners and environmental groups that are making a difference. We encourage you to keep these nonprofit in mind this giving time of year. Please support them with a donation or by making a purchase at their online stores. You can know that your support will be doing fabulous work to keep our parks going, allowing visitors to share in the experiences and preserving them for future generations. Click on their logos to learn more about each of the wonderful organizations.
Western National Park Association (WNPA)
Giving back and making parks accessible for everyone is their mission. WNPA is the nonprofit partner for 71 National Park sites helping them to develop programs, services and products to enrich your visit. They support Jr. Ranger programs, lectures and tours throughout the year. We are happy to partner with them on National Park Geek goods in many of their stores. Check out their online store for some amazing park products. They are also the only place to get the limited edition of 500 mug with the handsome National Park Geek logo on it made by Deneen Pottery.
Eastern National (EN)
Eastern National promotes the public's understanding and support of America's national parks and other public trust partners by providing quality educational experiences, products, and services. They help support over 150 park sites in their programs and visitor center stores. We are happy to partner with EN with several National Park Geek products in their various visitor center stores. Everyday they are sharing the National Park spirit and telling America's story. They are best know for creating the Passport Books we all love. Check out their full line parks goods at their online store.
National Park Trust
The National Park Trust mission is to protect parks today and create park stewards for tomorrow. The NPT is active in helping with land acquisition issues and wildlife research. They are best know for Buddy Bison and organizing Kids to Parks Day. They take great joy in sharing the park experience with youth that have never know the joy of visiting a National Park site. You can get your own Buddy Bison to take along on your adventures at their online store.
National Parks Conservation Association
The National Parks Conservation Association's mission is to protect and enhance America's National Park System for present and future generations. They do this by advocating for our parks and keeping us informed of issues effecting them. They are instrumental in speaking out for our parks and we respect that. They also help in land acquisition, legal issues and helping to fund the preservation of park sites along with education programs throughout the United States. You can make a donation to support this great organization at this link.
Sierra Club
Every tree hugger and National Park Geek should join and donate to the Sierra Club. The Sierra Club was founded in 1892 with John Muir as it's first president. Their mission has continued to be strong and on task. The Sierra Club is on the front line daily fighting to protect our environment, parks and natural places from the seashores to the mountain tops. They are the nation's largest and most influential grassroots environmental organization and are not afraid to tell the true stories of what is happening to our environment. They have the resources to make action happen but only with the support of park and environmental stewards like you. Please consider the Sierra Club on your list of charities that are doing it right. You can also snag some cool stuff at their online store for those special gifts. 
Please help when you can either with one of these great organizations or your own. The environment, the planet, the parks and our future generations are counting on us to be good stewards today. 
---
Also in News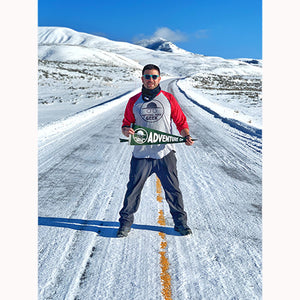 Chris Rief, Our Newest NP Geek Ambassador.