Welcome to the National Park Geek Store
We would like to welcome you to the National Park Geek Store and Website. We have a selections of wares to let you show off your pride in being a National Park Geek. Please look around and let us know what you think. We are a member of 1% For The Planet and give back to the National Park Foundation as our charity.
We look forward to building our community of park lovers through our continued use of Instagram and Twitter and post on this site. We hope to enhance your future park experiences with ideas and inspirations on what to do next and where to go.
Our National Park Service is turning 100 years young in 2016 and that is worth celebrating. With over 400+ units to visit you will find that special place that feels like home, a place to enjoy, to learn, to share and to rest. Go experience our National Park system, share with us on Instagram with #nationalparkgeek and our community and most importantly have fun you National Park Geek. 
---
Also in News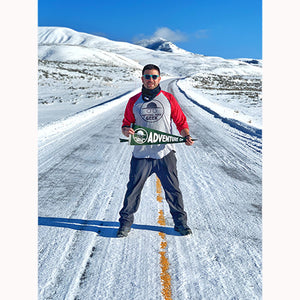 Chris Rief, Our Newest NP Geek Ambassador.